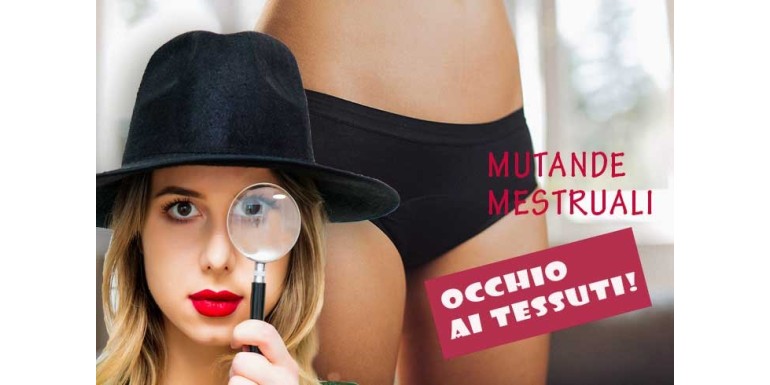 Cheap menstrual cup? Behind the price
A menstrual cup is an investment as it is designed to last 3-10 years. For this reason it is more expensive than buying a single pack of pads or tampons. In the long run, though, it will save you money as you won't need to buy disposable products every month.
There are more and more really cheap menstrual cups popping up. And who doesn't love doing business ?! especially in these times! But let's stop for a moment ... it is a menstrual cup, a product that is inserted into the vagina, an intimate, highly absorbent area of ​​your body. When it comes to choosing it, it's not really recommended to compromise on quality in favor of a cheaper price.
When you buy a menstrual cup from a reputable brand, you can be assured that you are going to insert into your body a safe product that is made of a safe medical-grade material that will not release harmful toxins into your body and no harmful dyes or contaminants. A menstrual cup purchased from a reputable brand means that you will have access to quality customer service, the cup will be of high quality and will not risk deforming or damaging in a short period of time.
There will be a reason why some brands sell cups so cheap. It's because they're not made from quality materials, they probably use cheap work labor, and they don't have a real business that cares about your personal experience with the menstrual cup. They make money and then you don't see them anymore! It is wrong to think 'I buy it just to see how it goes and if the cupwould be a good protection for me', the purchase is unfortunately based only on the price and not on your characteristics and real needs. There are several negative reviews on the web of users who, driven by saving money, took cheap cups from Amazon, Aliexpress, groupon, ebay and other channels, finding themselves with products that the shape in the photo resembled well-known brands, but once arrived, touched they felt like stones, others deformed, some with an unpleasant plastic smell, others faded immediately after boiling and therefore the savings turned out to be a waste of money.
Behind a reputable brand there is a team of experts who designed and certainly did several prototypes and tests before launching the brand on the market.
If you want to do some calculations and maybe get an idea of ​​the costs that can be behind the development of a new cup (exclusive design) in Europe we will share some information: the cost to develop a mold (1 size ) is around 40,000 euros, develop the 3D drawing more than 2,000 euros, a price that can include making two tests of the prototypes. Add to this the type of silicone,Outsourcing of biocompatibility tests and certifications. At 5-8 eur per piece sold to the public do you think the company can recover the investment of the costs and earn to stand up? For this reason, the price of a menstrual cup depending on the country of origin and presentation of the product can be around 10-45 euros.
If you decide to switch to the menstrual cup, look for a quality product, buying it according to your characteristics and not just looking at the price, you will see that you will be more satisfied.
If you would like a personalized advice before purchasing the menstrual cup, you can fill out this QUIZ
This photo is from the Tablefortwo blog, where after receiving the Divacup cup ordered in Amazon he discovered that he had received a fake: