CLEAN& CLEAR POWDER has been formulated for an easy and efficient care of all menstrual supplies during your period.
Directly treat period blood stains on panties, clothes or even bed linen.
It works great for deep cleaning your menstrual cup.
For spotless, odourless and antibacterial care, simply apply a layer of paste made from the powder and a little water to the pads and underwear. Soak in cold water overnight, and wash with your regular laundry.
For cleaning the menstrual cup, a combination of a cup of hot water and TERRA GAIA CLEAN&CLEAR POWDER will work great by soaking into the solution for 10-15 minutes.
HOW TO USE CLEAN&CLEAR POWDER:
STAIN REMOVAL ON TEXTILES/UNDERWEAR:
Cover the entire blood stain with a layer of the powder.

Add a spoonful of cold water and rub into the stain with a brush or a spoon.

Do not remove the paste, just fold the underwear.

For larger or more stubborn stains, soak in cold water overnight before washing.

Wash with regular laundry.
Repeat the process if necessary.
MENSTRUAL CUP CLEANING/STAIN REMOVAL:
Put 1 teaspoon of powder in a pot of boiling water.
Soak the cup and leave for 10-15 minutes.
For stubborn stains, repeat the process or leave for a longer interval.
Ingredients:
Sodium hydrogencarbonate
Sodium percarbonate
Cymbopogon flexuosus leaf oil
Melaleuca alternifolia leaf oil
Certification:
Certified by Ecogarantie.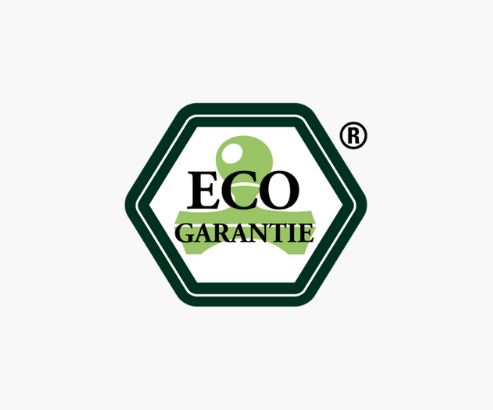 Ecogarantie is one of the most stringent ecological certificate on the European market.