
We ship worlwide with Registered mail from Eur 7

We ship worlwide with Registered mail from Eur 7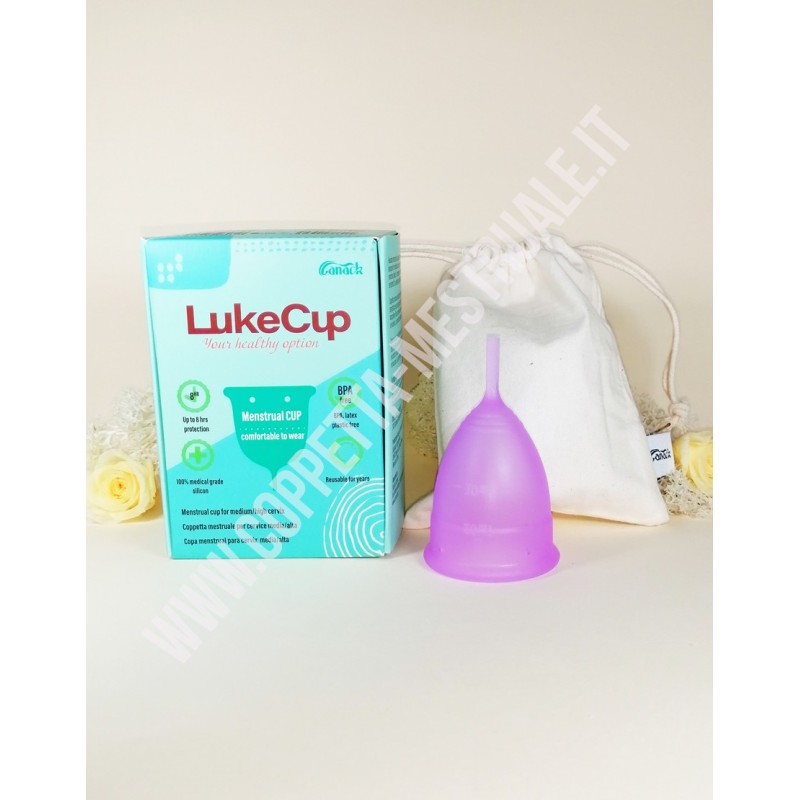 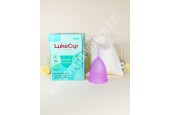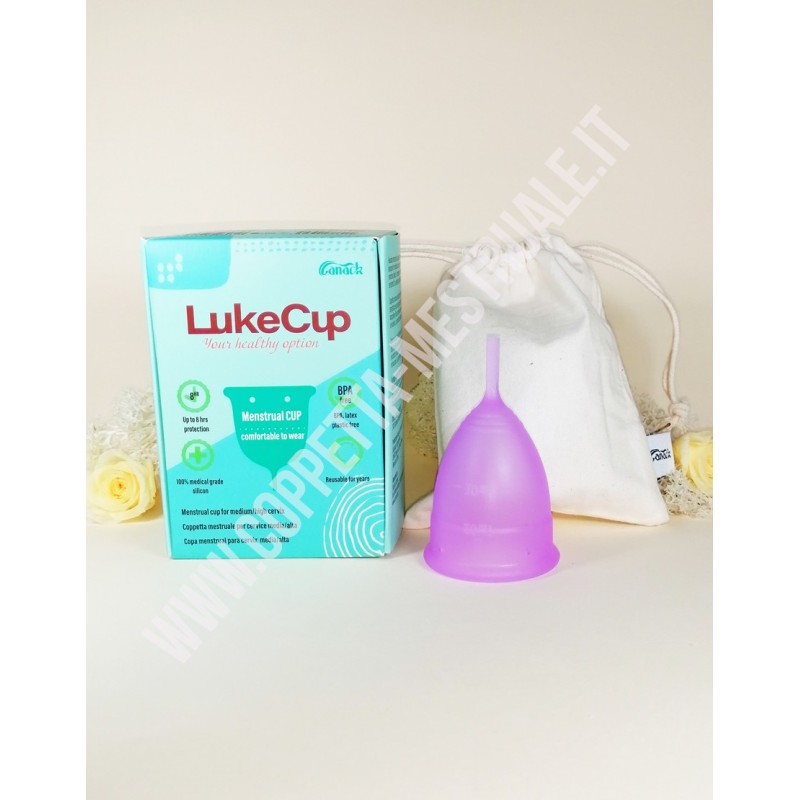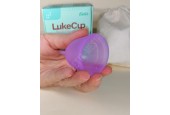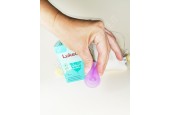 
LukeCup SMALL- the menstrual cup soft Small size
Orders placed 3rd July 11 am onwards will be handled on August 18
LukeCup Small is a soft menstrual cup suitable for light/regular flow. It is delicate so compatible with sensitive bladder. This model is also suitable for medium/high cervix You will receive in its package, cotton pouche anduser guide in EN, IT, SP
Shipping

We ship orders MON-WED- FRI. All orders placed within 11 am are shipped same day.

Packing

Discreet packaging

Secure Payment
LukeCup is the BODY FRIENDLY menstrual cup. It is comfortable to wear and offers you up to 8 hours protection.
Made in 100% medical grade silicone is reusable for years.
LukeCupo is BPA, LATEX, PLASTIC Free and is FDA registered N. 3013909820
LukeCup grants you the following benefits:
Excellent biocompatibility
Absence of odor
With careful care LukeCup can last you up to 10 years, so you save money
Your vaginal flora remains intact, in contrast to other menstrual hygiene products which can cause dryness or irritation.
You can wear it for up to 8 consecutive hours depending on the type of flow, without worrying about leaks or stocks of sanitary pads / tampons.
With scale to allow you to monitor the amount of flow. • Design studied to offer excellent comfort in its 3 sizes.
Features of the LukeCup Menstrual Cup: This cup can be used by those with medium to high cervix. It has 4 holes at the top to make it easier to remove it.
Its shape is delicate, its stem very soft and its edge softer than the body so as not to press into the rectum. It glides very well on insertion and is easy to handle with one hand. In the base it has little pronounced circles so as not to cause discomfort and to help remove it even in the absence of the stem. The surface of the silicone on the outside is smooth with a 'frozen' visual effect, while on the inside it is very smooth. You will find the size printed on the inside.
LUKECUP TEEN
-Outer diameter: 38.3mm -Cup length: 43mm -Length with stem: 63mm -Capacity: 17 ml
LUKECUP SMALL
-Outer diameter: 42.5mm -Cup length: 48mm -Length with stem: 70mm -Capacity: 24 ml
LUKECUP LARGE
-Outer diameter: 45.5mm -Cup length: 54mm -Length with stem: 76mm -Capacity: 30 ml
Size Guide (indicative) 
Teen: under 18 years old, no vaginal birth, light flow

Small: under 30 years old, no vaginal birth, regular flow

Large: more than 30 years old, heavy flow, vaginal birth
Who do we recommend LukeCup to?
For those looking for a soft cup that is easy to open, for those with sensitivities, Cervix of medium to high height
Data sheet
Composizioni

Silicon

Stiffness

Very Soft

Tipo base

Cylindrical full stem
Specific References
ean13

9505729772715
No customer reviews for the moment.
Customers who bought this product also bought: